With the advent of Covid-19, work structures all around the globe witnessed a drastic transition from offices to work from home. Although work from home was becoming a popular idea for some companies even in the pre-pandemic times, most larger companies could have never imagined working remotely.
When working remotely, people have always considered the idea of coworking to increase their networks, creativity, and productivity. But the question is, will people still prefer coworking post-pandemic? How has Covid 19 and remote working affected coworking spaces? Let's answer some critical questions about the future of coworking in the subsequent sections.
What is the Future of Coworking?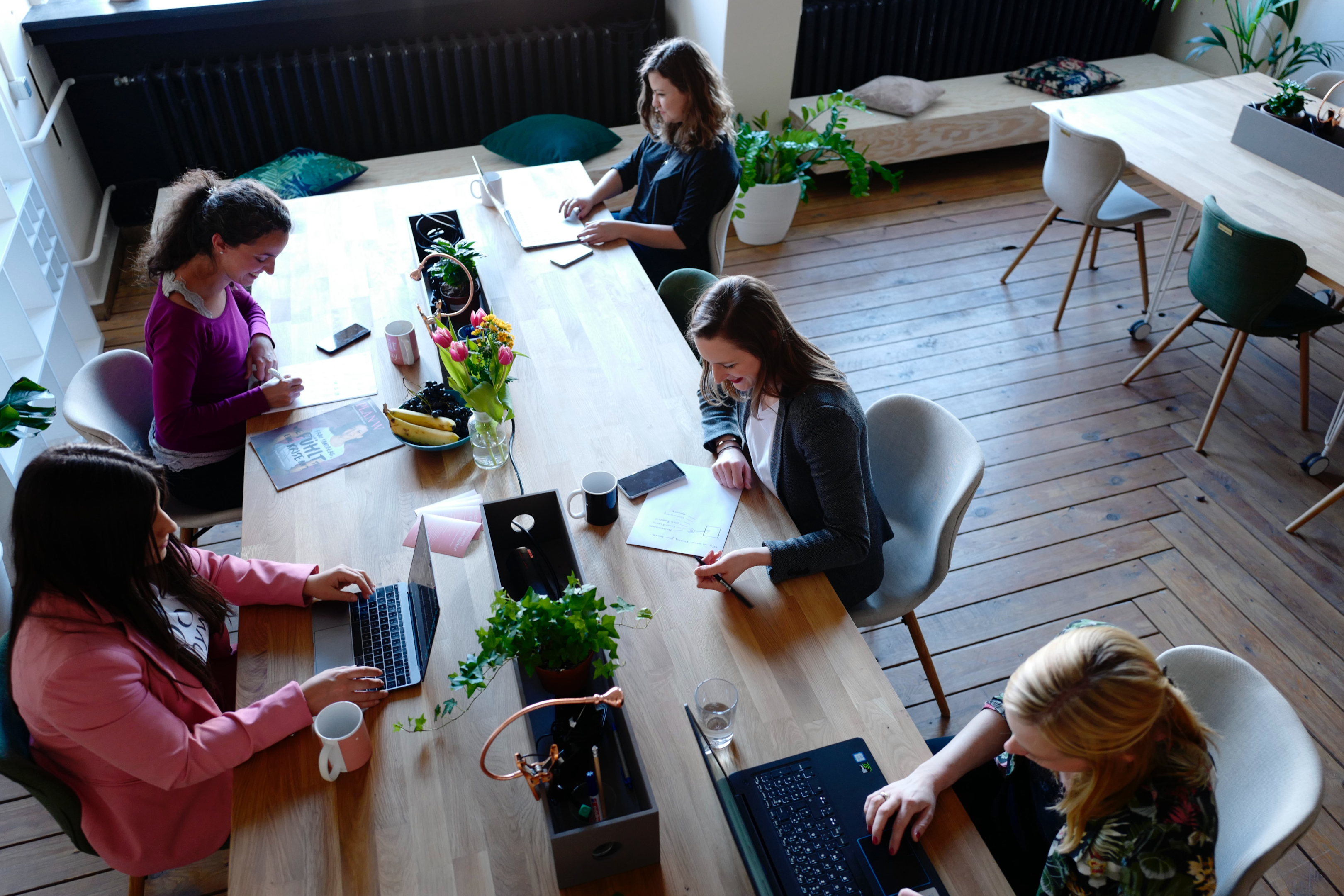 With remote working becoming the new normal, a significant proportion of the workforce will be working from home instead of office spaces. However, home is not the only option. Several people do not have a productive workspace and environment in their homes, increasing the need for coworking spaces post covid like Startuptive.
The idea of freelancers and entrepreneurs working in coworking spaces or private offices in the shared office spaces has always been in play. But it will be exciting to witness the increasing need for coworking spaces by large companies in the post-pandemic world. As companies emphasize cost reduction and flexible workspaces, the need for coworking facilities will increase instead of traditional work offices.
There is a need for agility and change in the coworking businesses to operate in the wake of the pandemic. Why? Read on to find out.
Why Does Coworking Industry Need to Implement Changes?


The concept of coworking at the pandemic's peak seemed like an absurd idea. Why? Because of a large number of members coming together to use shared desks and common areas. In the last two years of extreme uncertainty, people have become more conscious about their health and social distancing.
Many people assumed that coworking spaces would no longer provide safe working areas and eventually lose their appeal. But as already mentioned above, the need for coworking will increase for companies and freelancers in the post-pandemic era. This is where the need to implement changes arises.
Here are some of the changes that will shape the future of coworking post-Covid.
How Will Coworking Change in the Post-Covid Era?


The Covid 19 crisis has made coworking spaces more appealing. Coworking businesses have seized the opportunity to provide a more flexible working environment to their members and re-strategize their approach to revive customer trust in their services.
Workspace Design Where Health Will be #1 Priority
Anticipating businesses to bounce back, coworking spaces are expected to become even more popular in the post-covid era. Companies are now looking for areas that offer greater hygiene, safe interactions, and social distancing. The flexible environment and meticulously crafted strategies promoting safety and health attract several businesses.
Furthermore, coworking spaces post covid can implement a policy that urges businesses to work in shifts so that the offices do not cram with people in close contact. The coworking spaces now also include isolation rooms for anyone who develops covid symptoms, keeping in view the constant emergence of covid waves.
Increased Demand from Large Companies
The global pandemic witnessed the most major digital transformation. Most large businesses now consider adopting flexible working options like remote working or coworking like Startuptive located in Toronto with options of getting private offices, meeting rooms and conference rooms. Coworking was already getting popular before Covid 19, but the pandemic fueled it up.
Compared to traditional office spaces, businesses now may adopt hybrid working models. In addition, the future of coworking also includes redesigning the offices to inspire more creative ideas and offering a favorable environment to increase employee productivity.
Technology Adoption is the New Focus
With a growing shift in the digital world, coworking will require adopting technological advancements that are relevant in the post-pandemic world. Technologies like machine learning, artificial intelligence, internet-of-things, and virtual reality are some of the technologies coworking spaces have now adopted to enhance their monitoring and asset management.
In line with people's safety and hygiene needs, coworking companies have also adopted technologies to provide their members with a contactless experience. Advancements like automated doors, coffee machines, sensors in taps have helped companies reduce the risk of cross-contamination.
De-Densification – A New Trend in Coworking
It's not the most robust species that survive; it's the one that can quickly adapt to change.
De-densification is the solution to adapt to change – the disruption in the workspace design to unlock benefits in the post-covid era. Ensuring the installation of long work tables and effective partitions to minimize risk infections helps members maintain social distancing at the coworking spaces.
Besides physical distancing of the assets, de-densification also ensures better sensitivity towards high-contact areas, ranging from entry points at the start of the day to exit points at the end of work. De-densification is most definitely one of the methods that make the future of coworking a bright one!
Boost in Investments and Mergers
With an increased demand for flexible, tech-enabled work options by freelancers, entrepreneurs, and corporates, coworking companies will witness a massive surge in their demand. Because coworking spaces post covid play a significant role in the "New Normal," real estate players and global investors will look to invest or collaborate with coworking spaces in need of money.
The future of coworking will undergo various modifications and alterations this year to allow more customization and flexibility in its members' working structures. Moreover, the smaller, unorganized coworking sectors will begin merging with the prominent players in the industry.
The Road Ahead
The numerous benefits that coworking spaces like Startuptive offer are your cue to start looking for a coworking office space that caters to your requirements. Even after the world went through a crisis, the future of coworking looks profitable. With customizations and modifications underwent by the coworking industry, it remains the most viable option in the present and future.
So if you want to work in a safe and healthy environment that promotes your creativity and productivity, what are you waiting for? Scout the internet for coworking spaces near you and rent the one that fulfills your needs, either as a freelancer, entrepreneur, or corporate business.